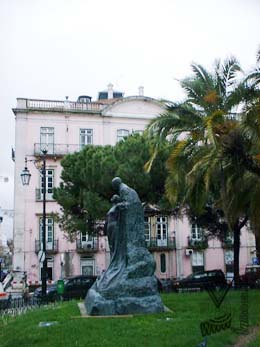 Quintela Farrobo Palace
Was constructed in the XVIII cent, above an old palace ruins. It belonged to Barão de Quintela and to Conde Farrobo. The new palace was edified with the neoclassic models of pombalino origin.

Masonry's Palace
During the XVII and XVIII centuries, great palaces that testify about the nobility of old proprietors were constructed. Palácio da Maçonaria, in Rua do Grémio Lusitano, is detach from the others.